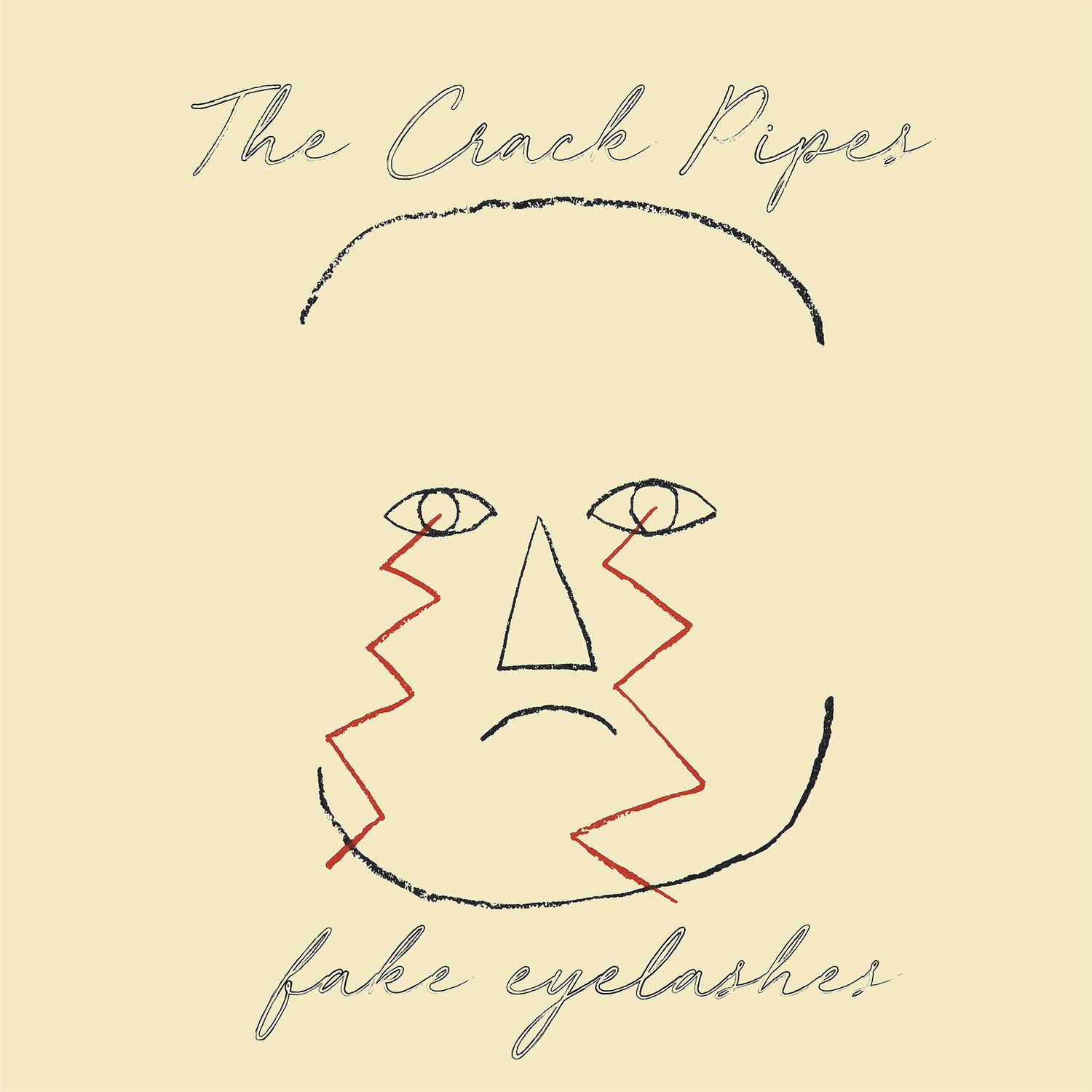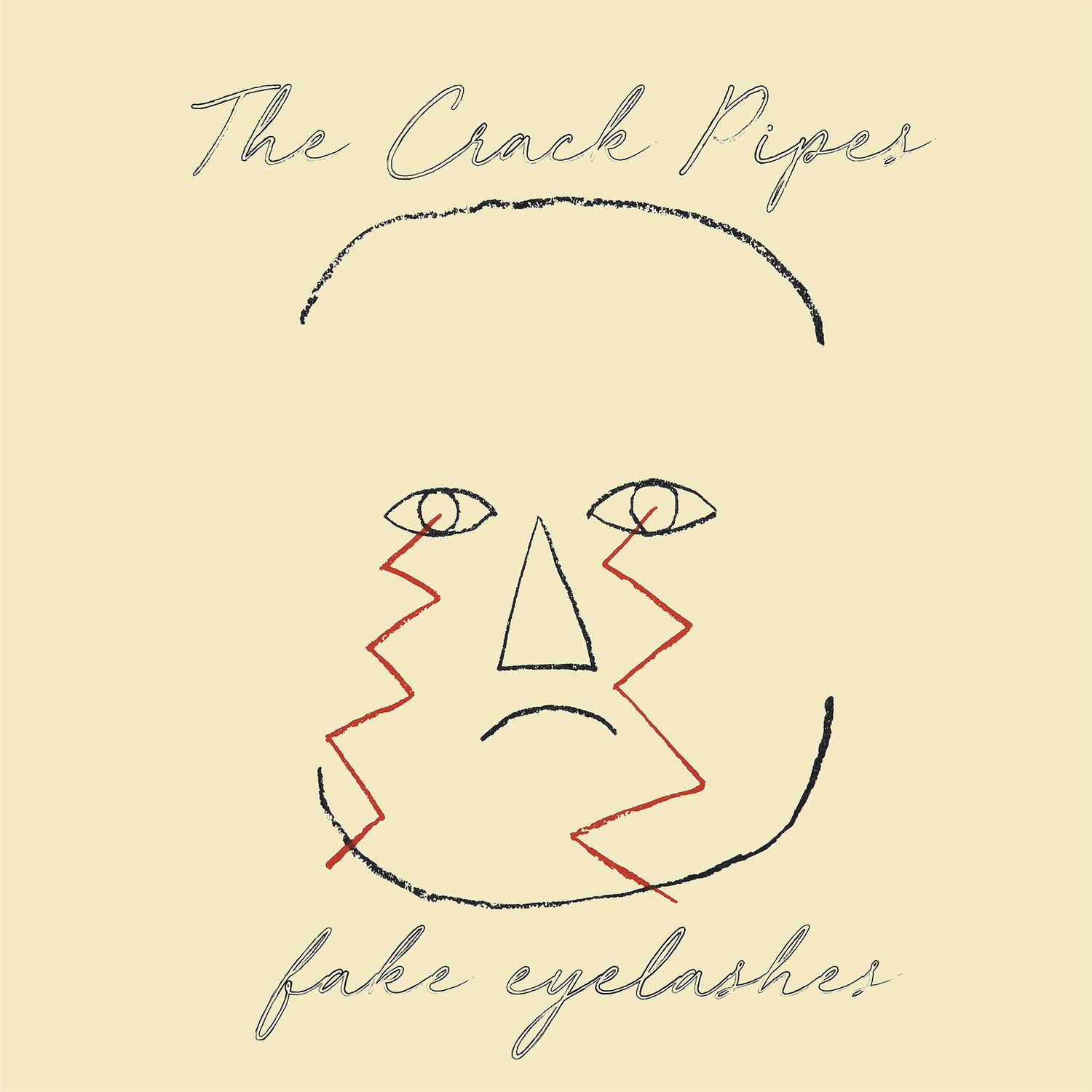 The Crack Pipes - Fake Eyelashes
$10.00 / On Sale
Fake Eyelashes is the latest release by long-time psychedelic soul garage rockers The Crack Pipes from Austin,Texas. And with it they've forged another link in a long chain of outsider American rock and roll. Much like underground lifers like Dead Moon or The Flamin' Groovies the band keeps marching to it's own unique beat bucking the current trends and tropes of contemporary music.

Veterans of the late-90s early 2000s garage wave The Crack Pipes have remained active in the vibrant Austin club scene overcoming boomtown venue closures, failed labels, the loss due to fire of their studio home base (this is the first album not recorded at Sweatbox Studios) and guitarist BillySteve's cancer diagnosis in 2007. The first batch of songs for Fake Eyelashes started to take shape in those chaotic years with the final numbers composed earlier this year.
The influences range from noise rock icons like Gun Club and Grant Hart to modern garage rock acts Viva L'American Death Ray Music, Reigning Sound, The Golden Boys and back to mid-60s groove and r & b like The Grassroots, T.K. Hulin, Johnny Rivers, Tommy James and then off into the funky kraut rock territory of Miles Davis and Traffic...and while that may sound over the top and the record may sound more polished than past endeavors the band claims that if anything, after 2005's Beauty School, this is a back to basics record.

Heading into the Estuary Recording Facility with engineer Chico Jones (who has recorded all of the Churchwood records to date) the band, which still maintains the original line up (Ray Colgan-vocals, Mike Corwin-drums, BillySteve Korpi-guitars, Nick Moulos-bass, Coby Cardosa-keys), approached this round of songs with an eye on advancing their command of composition and focusing on the performance as a core unit. Hence, the role of outside musicians was limited to just four songs: Chad Nichols (Enduro,The Damn Times,The Transgressors) on the title track, Milaka Falk (Ro-Tel & The Hot Tomatoes) backing vocals on the Del Shannon/Roy Orbison inspired Sea of Beverly, Austin organ legend Riley Osbourn overdriving the hammond organ on Sha-Zam, and the avant garde saxophone freak out on Giraffe by Mark Tonucci (The Gospel Truth, Art Acevedo).

And then in the end they came out with another love letter to their record collections and the music from all places and times that drive The Crack Pipes to keep playing in the dark, sweat filled underground dives that make one want to shake that thing. A record filled with greek mythology, wild animals and lunar fixations, heart break and sweet soul redemption, ufo's and yardbird licks. Long live rock and roll, long live The Crack Pipes!
TRACK LIST
01. Fake Eyelashes
02. Lil' Cheetah
03. Bang Bang Bangs
04. (I'm A) Moon Man, Baby
05. Sweet & Low
06. Medusa, Do You Mind?
07. Sea of Beverly
08. Sha-Zam
09. Giraffe
10. My Underground
11. You're the Reflection of the Moon on the Water