The Transgressors - They Made Her A Criminal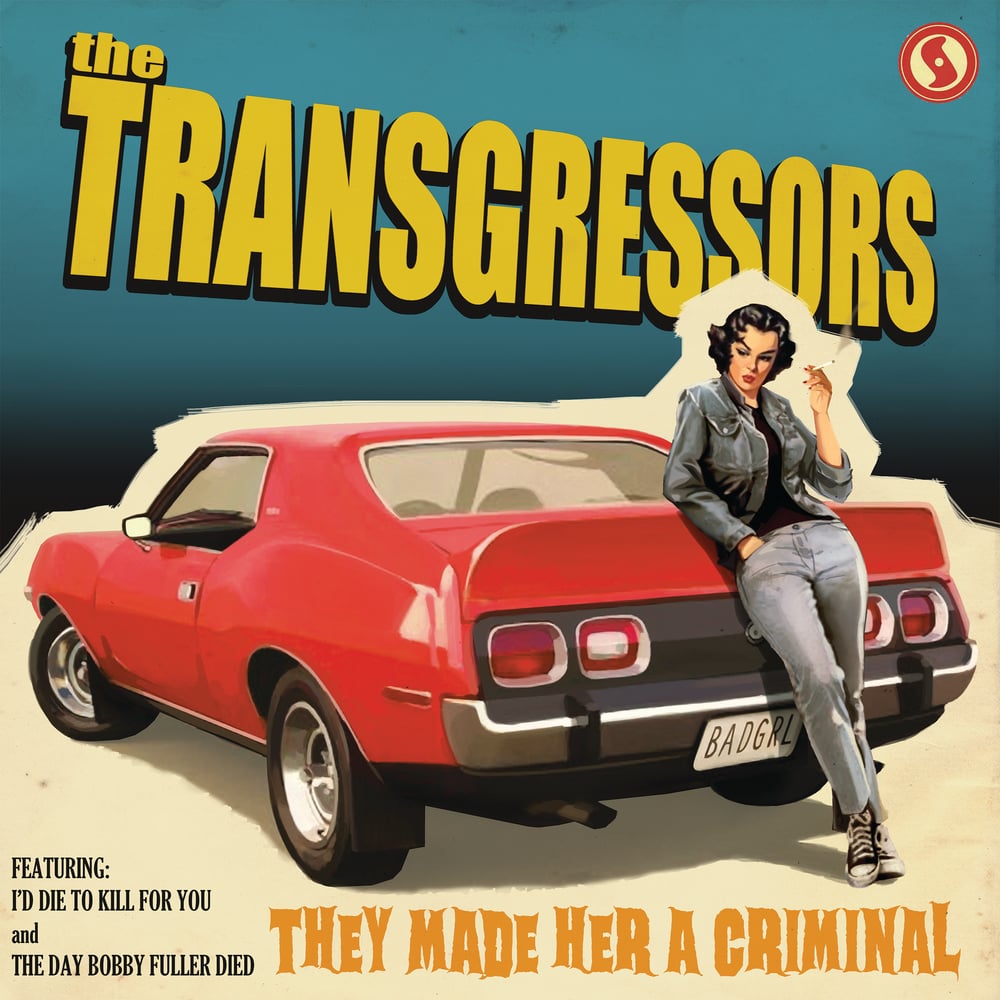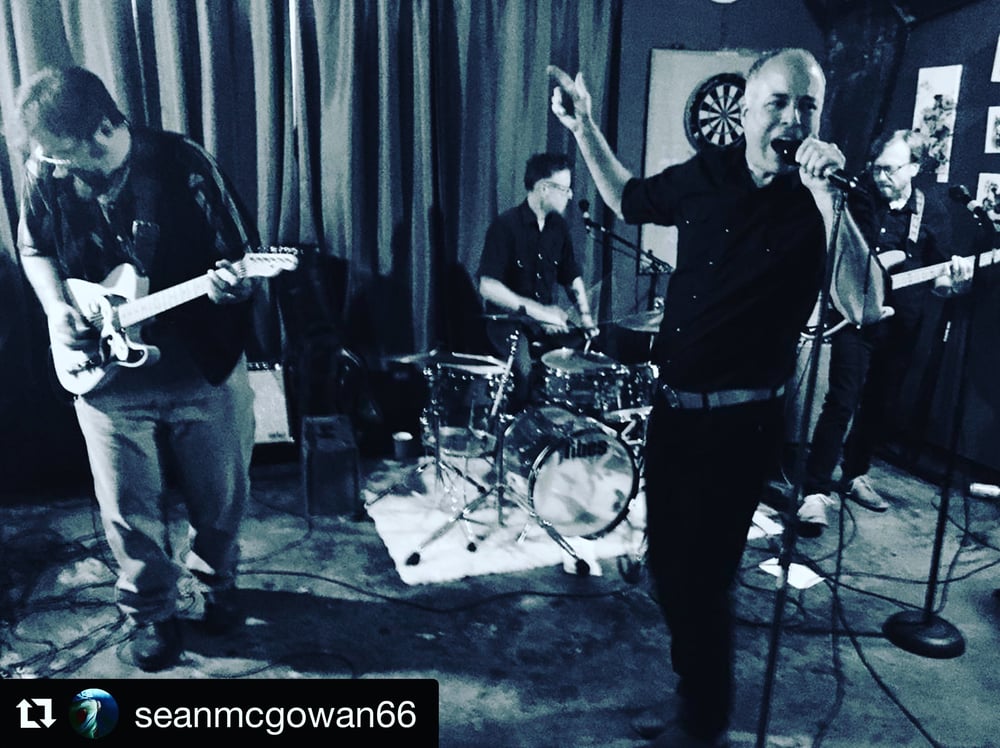 They Made Her a Criminal is the latest release from The Transgressors, a Telecaster-driven Texas Noir band with roots firmly planted in West Texas rock and roll, East Texas country, and Austin psych. Much like the outlaw country stars of the 70s who found a way to bring together the hippies and the rednecks, The Transgressors routinely play to crowds comprising garage rockers, reverb junkies, and two-steppers — all bound together by the contagious electricity of the band's live shows.
Whereas their self-titled debut found the band exploring a broad palette, incorporating organs, piano, trumpet, and marching snares in an homage to composer Ennio Morricone, this vinyl release is the work of a stripped-down lineup that hews closer to the roots music that the band members all grew up on. The Transgressors have rattled the juke joints of towns from Austin to New York and everywhere in between for going on 18 years, and They Made Her a Criminal captures the energy of that lived-in live sound.
Recorded by Michael Crow (Grand Champeen) in 2006, the tracks for this record sat on the shelf for a decade before the band self-released a cd in 2016. As it happened, one of the people who bought that cd was Super Secret Records founder Richard Lynn, who thought that vinyl would best capture the band's tube-driven sound and offered to re-release it on an LP. In order to get the perfect sound, frontman Chad Nichols called longtime friend and collaborator Jason Ward at Chicago Mastering Service to do a rich re-mastering for vinyl, and the resulting slab swells with vintage tones and analog warmth.
But while the overall sound may be more focused and uniform than their previous release, the songs still chart a diverse musical course through an American landscape littered with deceit, recklessness, and vengeance. On tracks like "The Day Bobby Fuller Died," "They Made Her a Criminal," "I Don't Care About Leroy," and their cover of the Louvin Brothers' "You're Running Wild," the band doubles down on their love for the West Texas sound of the Bobby Fuller Four, Roy Orbison, and the Crickets, but with a modern energy that calls to mind the Western-tinged power pop of Rank and File.
"Lucky Day" and "Ask Me No Questions" pay tribute to proto-punkers Iggy Pop and Johnny Thunders, while "Till Death Do Us Part (Fast)" is just a rip-roaring roots-rock scorcher.
On country tracks like "San Augustine" and "Maddox Creek," the mythical East Texas storytelling of Lee Hazlewood looms large, while "Drivin' Nails in the Floor over You" is a twisted blend of Ernest Tubb and Edgar Allan Poe. For the he said/she said kiss-off duet "Till Death Do Us Part (slow)," guest vocalist Laura Phelan lays down her whiskey-soaked harmonies for that perfect cracker-soul vibe.
"I'd Die to Kill for You" is a lounge-y lullaby of a love song for the hard-boiled Western crowd. And "Ballad of the Black Rose" harkens back to the band's Morricone days with an epic tale of toxic love and destruction.
They Made Her a Criminal is the soundtrack to a Roger Corman movie that was never made. Or an unwritten Jim Thompson novel set to music. It's a record made for long drives across the Texas landscape. For sinning and regretting. For hard living and tender loving. But most of all, it's a record made to spin. So spin it on past that needle. Spin that volume knob way up. And grab on to a partner and spin yourselves like there's no tomorrow. Because one day, there won't be. And the only thing to do until then is live.
Track listing:
1. The Day Bobby Fuller Died
2. They Made Her a Criminal
3. San Augustine
4. You're Running Wild
5. Till Death Do Us Part (slow)
6. Ask Me No Questions
7. I Don't Care About Leroy
8. Maddox Creek
9. I'd Die to Kill For You
10. Lucky Day
11. Driving Nails in the Floor over You
12. Ballad of the Black Rose
13. Till Death Do Us Part (fast)