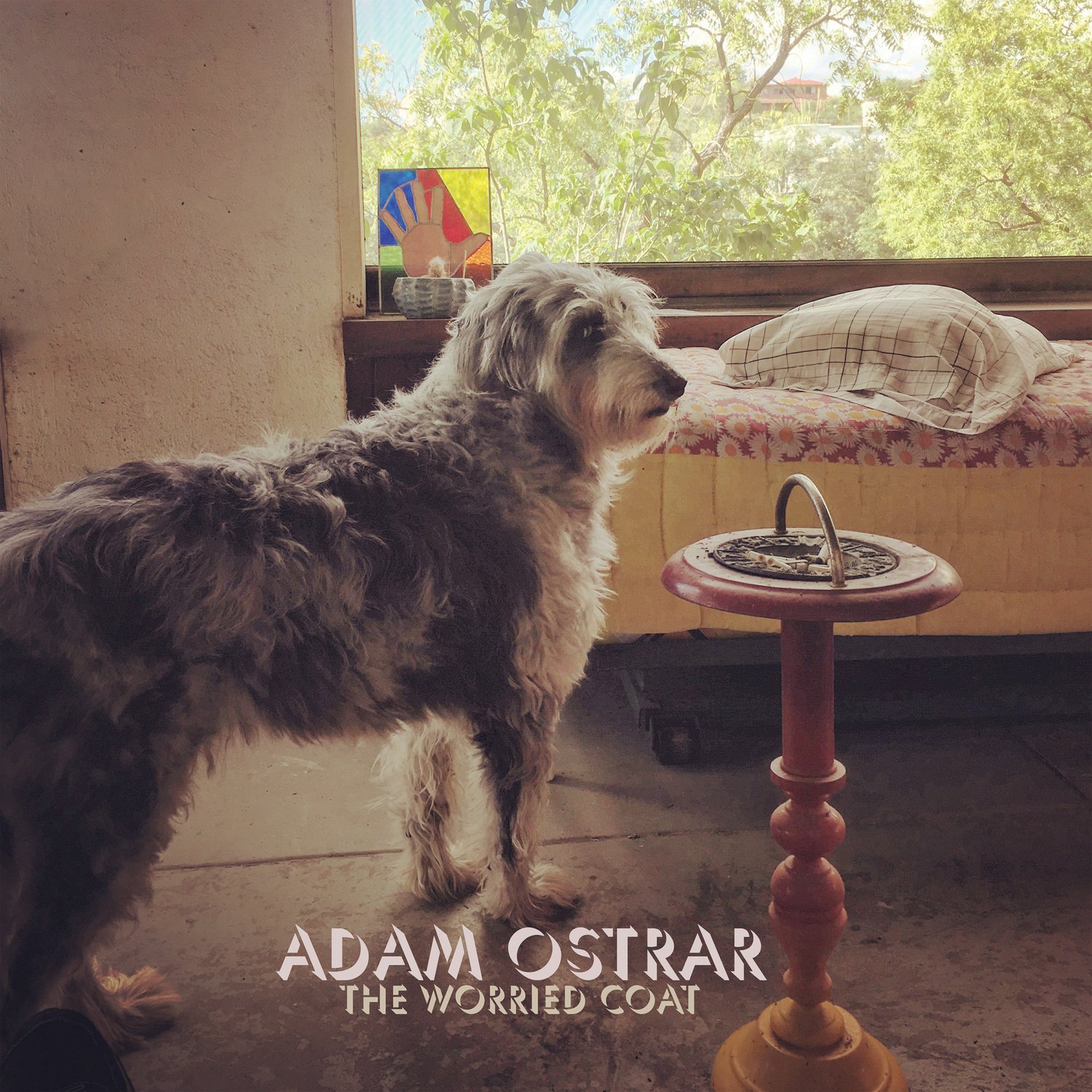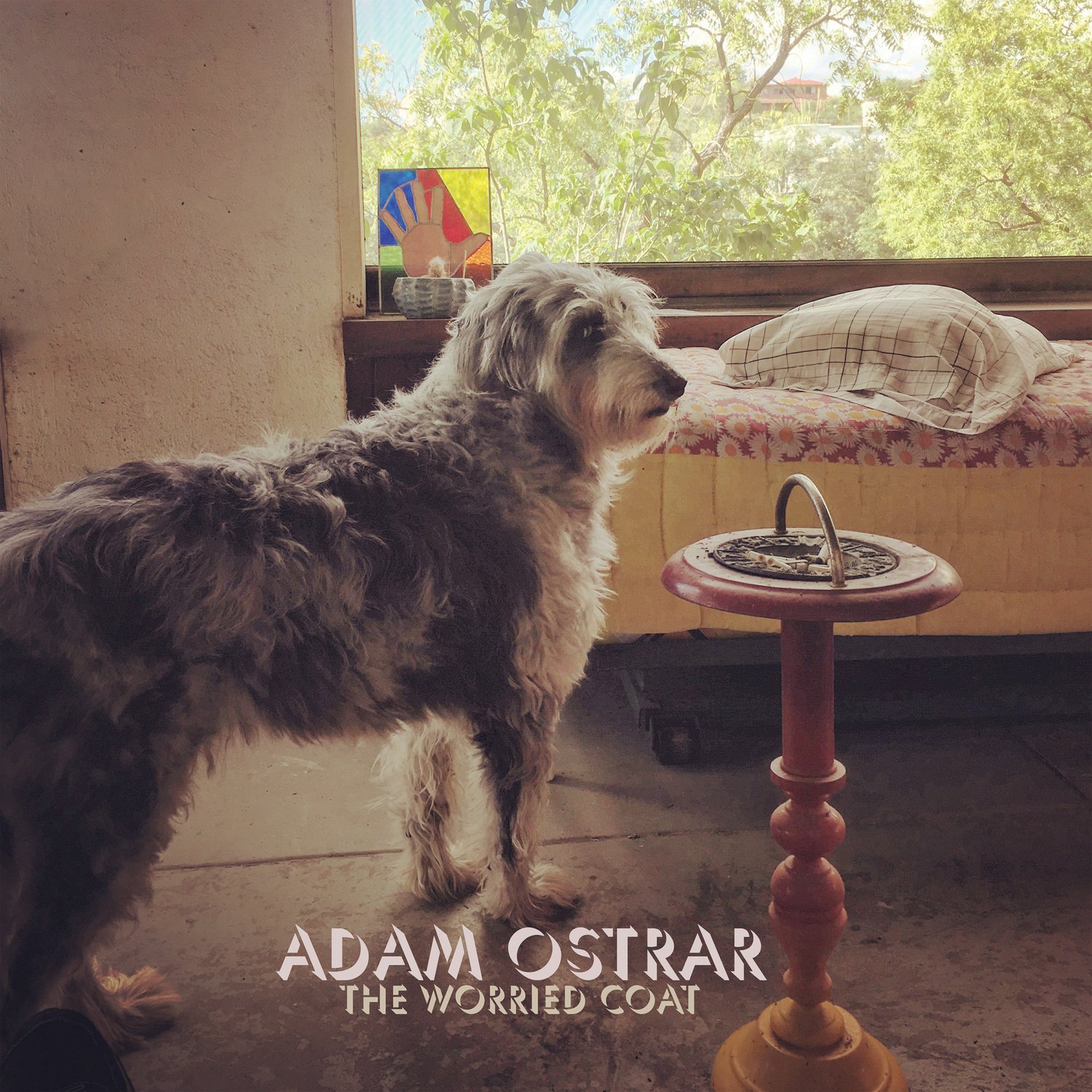 Adam Ostrar "The Worried Coat"
$10.00 / On Sale
Adam Ostrar's new album The Worried Coat comes with a lyrics insert and a download code; this limited edition record (200 copies all on heavy 150 gram vinyl) available now.
Adam Ostrar is a parent, maybe just like you, that worries about the world his kid is inheriting. He lives in an over-priced city (Austin, TX), drinks too much coffee (a bottomless cup), and suffers from insomnia (don't try to tell him this might be related to the former). He's anxious about the damaged and ravaged U.S.A. and so are the narrators on his new album, The Worried Coat (Super Secret Records).
Before the 2016 election, an album like this might be called a "dystopia." On Ostrar's new album, he weaves together disparate voices. There's no good guys or bad guys, no red or blue. "It's twelve narratives on otherness, self-identity, and our personal relationships with anxiety. How we often betray our best intentions through willful ignorance."
Each of these characters wears a different hat: In "Alex the Cretin" you hear the evangelical snake-oil salesman high on Rundgren; "Bloody Waves" is the bossanova buoy of a refugee's displacement; in "Kansas City," we hear Kevin Ayers as Joe the Plumber looking backwards on his false nostalgia; "Stormed the Beach" is the sound of Cluster employed by Greenpeace; "Walk the Savages Home" is the gurgle of nativism and corruption; And in "Morning Said," Ostrar drops his tuning down to D to play pre-Page riffs while speaking to our forgotten good intentions.
Recorded in part in Mexico City courtesy of The Moles' unused studio time, and finished at a ranch in Arizona, Ostrar wrapped and warped his Gretsch Country Gentleman guitar around these groovy nuggets of capitalistic despair, cretinism, gaslighting, nationalism, nativism, false heroism, and that good-time tug-of-war (psssst, this game is rigged) called Inherited Wealth vs. Inherited Debt. But he wasn't alone in making this album. He brought along Michael Krassner (Boxhead Ensemble, Lofty Pillars), Wil Hendricks (Califone, Simon Joyner), and Stephen Patterson (Hamilton Leithauser, White Rabbits).
This is Ostrar's second solo album, the follow-up to 2017's Brawls In the Briar. Before that, he led the early 2000 shag-carpet art-punk of Manishevitz, an early Jagjaguwar band that toured with The Mountain Goats and Edith Frost before the Internet kept track of these things. When he isn't stressing out, you can find him teaching guitar and Ubering to gigs in Austin, Texas. Some days he has a beard, some days he doesn't. The Worried Coat is Ostrar at his best even though 2018 wasn't the best year.
Recorded by Michael Krassner at Drooom Studios in Oracle, AZ
Additional recording on "Talking Out Loud" "Morning Said" "Bloody Waves" at Panoram Studios in Mexico City with Mario Frias and Juan Sebastian Rodriguez
Mixed by Michael Krassner at Five Thirteen; mastered by Shelly Steffens at Chicago Mastering Service
Adam Ostrar - Vocals, Guitars, Synths
Wil Hendricks - Bass, Guitars, Organs, Backing Vocals
Michael Krassner - Guitars, Organs
Stephen Patterson - Drums, Percussion, Organs, Synths, Backing Vocals
with Wally Boudway - Slide Guitar, Percussion, Backing Vocals
Cover Photo "Smokey" by Adam Ostrar
Special Thanks to Michael Krassner, Richard Lynn, Jasmine Busch and Tony Presley, Star Rosencrans, Via Nuon, Ismael Archbold and Jerry David DeCicca
All songs by Adam Ostrar ©℗ 2019 Ostrar Melodies (ASCAP), administered by New Jerusalem Music/ASCAP
Super Secret Records (SSR-083)
released 5 April 2019