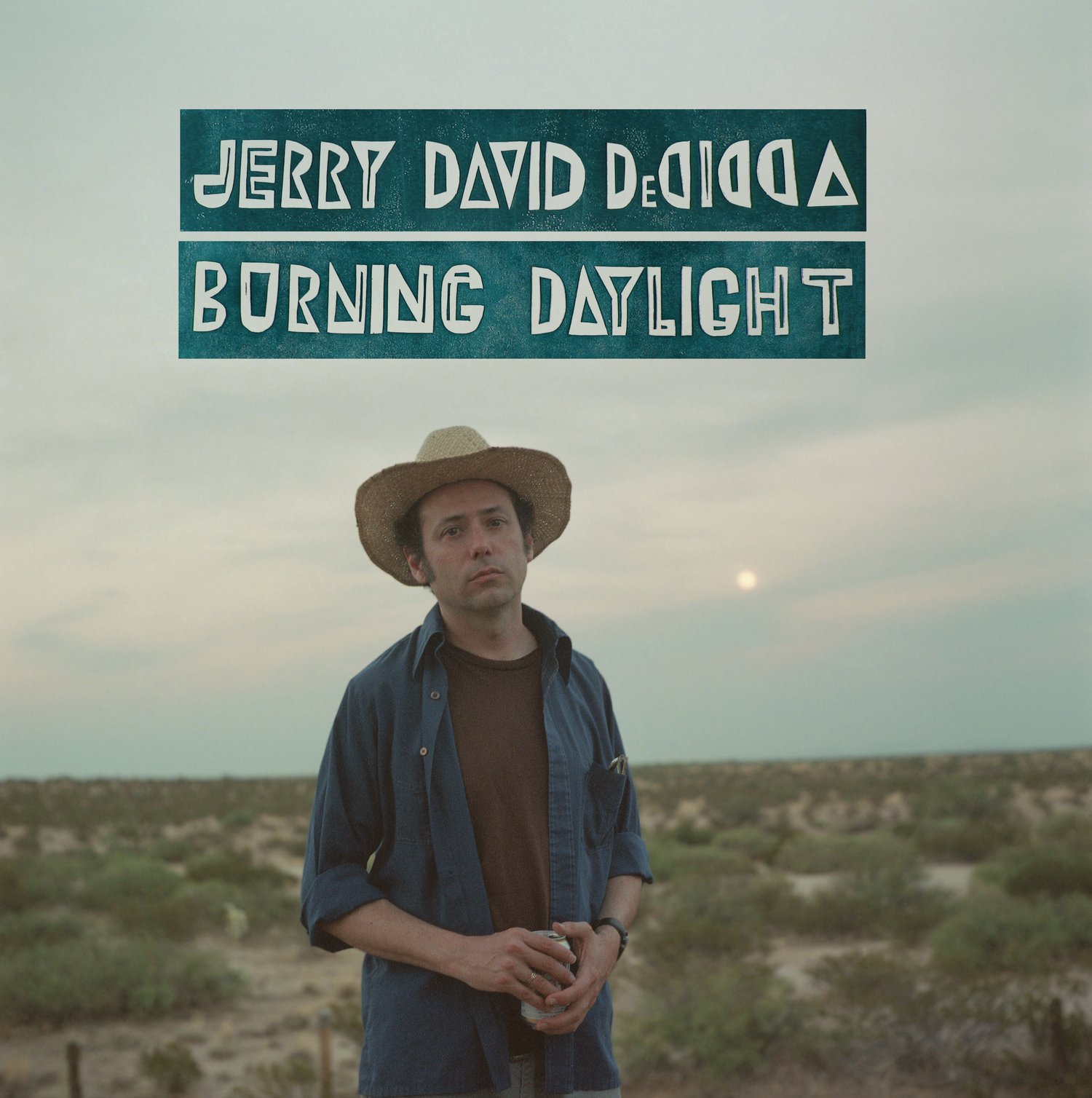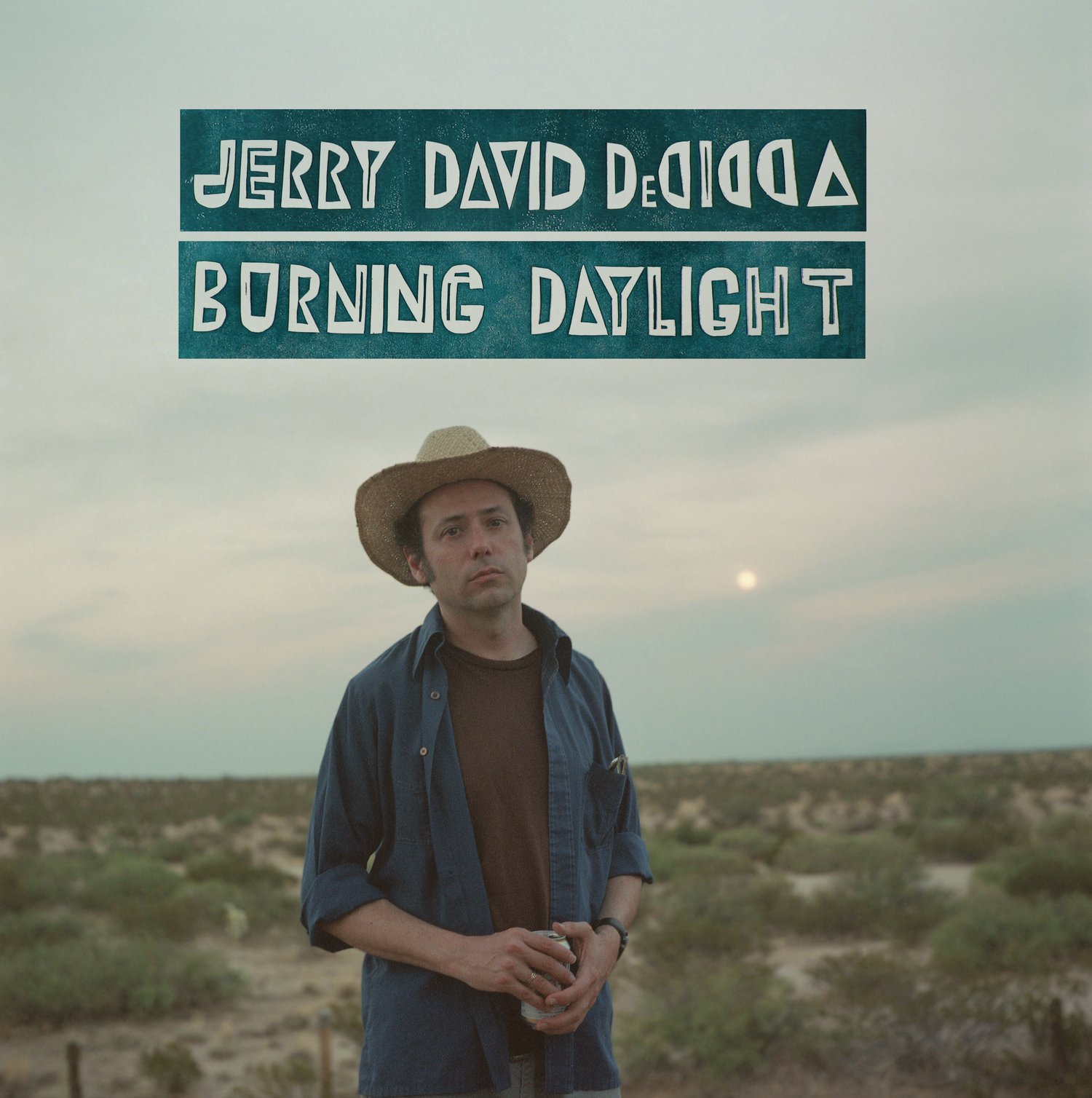 Jerry David Decicca- "Burning Daylight"
$10.00 / On Sale
Release date: Friday, 28 September 2018
"If you somehow think that you like the band Spiritualized but not the Bob Dylan album Nashville Skyline then Jerry David DeCicca is on the scene to prove you wrong."
--Tyler Mahan Coe, Cocaine & Rhinestones podcast
Burning Daylight is the 3rd solo album from Jerry David DeCicca.
His second, Time the Teacher, was released in February 2018; a collection of laid-back country-jazz tunes full of piano, horns, and backing vocals, it was praised by Uncut, Aquarium Drunkard, Q, and many more.
Burning Daylight is an altogether different beast. Recorded live to tape at Sonic Ranch studios in West Texas, its rocks from dark to light.
"As a teenager, my taste was out of time- I was obsessed with 40 something year old singer-songwriters that used labels like Columbia, Elektra, Arista, and MCA to document their search for identity. They moved minor chords and graphic details next to big choruses; their characters were their friends, neighbors, family, and themselves: Lou Reed, Warren Zevon, Elliott Murphy, Graham Parker, Bob Dylan, John Mellencamp, Tom Petty, and, more than anyone else, Springsteen. I wrote and recorded this album with a spirit and urgency of my old heroes."
The songs utilize the geography of DeCicca's Texas Hill Country with metaphorical lyrics to access the personal, like fighting depression in "Dead Man's Shoes," the benefits of therapy in "I Walked Here," seeing beauty in desolate times in "Cactus Flower," and valuing how you spend your waking hours in "Burning Daylight". Other times, the album is more direct, like in the shared intimacy of looking back on hard times in the Gulf Shores and mourning the death of Prince in "Here with You". "Cutting Down the Country" is a cry against sprawl and suburbanization; "I Watched You Pray" expresses gratitude for a friend's faith while CNN blares the blues.
Featuring collaborators from past records, new band mates, and Gary Mallaber (drummer on Springsteen's Lucky Town, Van Morrison's Moondance, Gene Clark's White Light, every Steve Miller Band hit), Burning Daylight is the next chapter in DeCicca's Texas Hill Country records, where sense of place and politics stand in the periphery of that personal space where light and darkness run parallel.
Track List:
1.Cactus Flower
2. Jamila Rose
3. Cutting Down the Country
4. Here With You
5. Burning Daylight
6. Dead Man's Shoes
7. I Watched You Pray
8. Bed of Memories
9. Reach for You
10. Devil's Backbone Bar
11. I Walked Here
Credits:
JDD - vocals
Don Cento - electric and acoustic guitar
Tyler Evans - electric and acoustic guitar
Canaan Faulkner - bass
Gary Mallaber - drums, percussion, vibraphone on "Jamila Rose"
Eve Searls - Wurlitzer, piano, backing vocals, duet vocal on "Burning Daylight"
Produced by Joe Trevino and the band
Recorded by Charles Godfrey at Sonic Ranch, Tornillo, Texas, June 2017
Mixed by Stuart Sikes at Big Orange
Cover photo by Tyler Evans
Back cover photo by Charles Godfrey
Art and layout by Jeb Loy Nichols
All songs written by Jerry David DeCicca (Understanding Land Music/ ASCAP), except "Reach for You" by DeCicca and Don Cento (Third Ditch Music/ BMI). C. 2018