ST 37 – "ST 37" 2LP, CD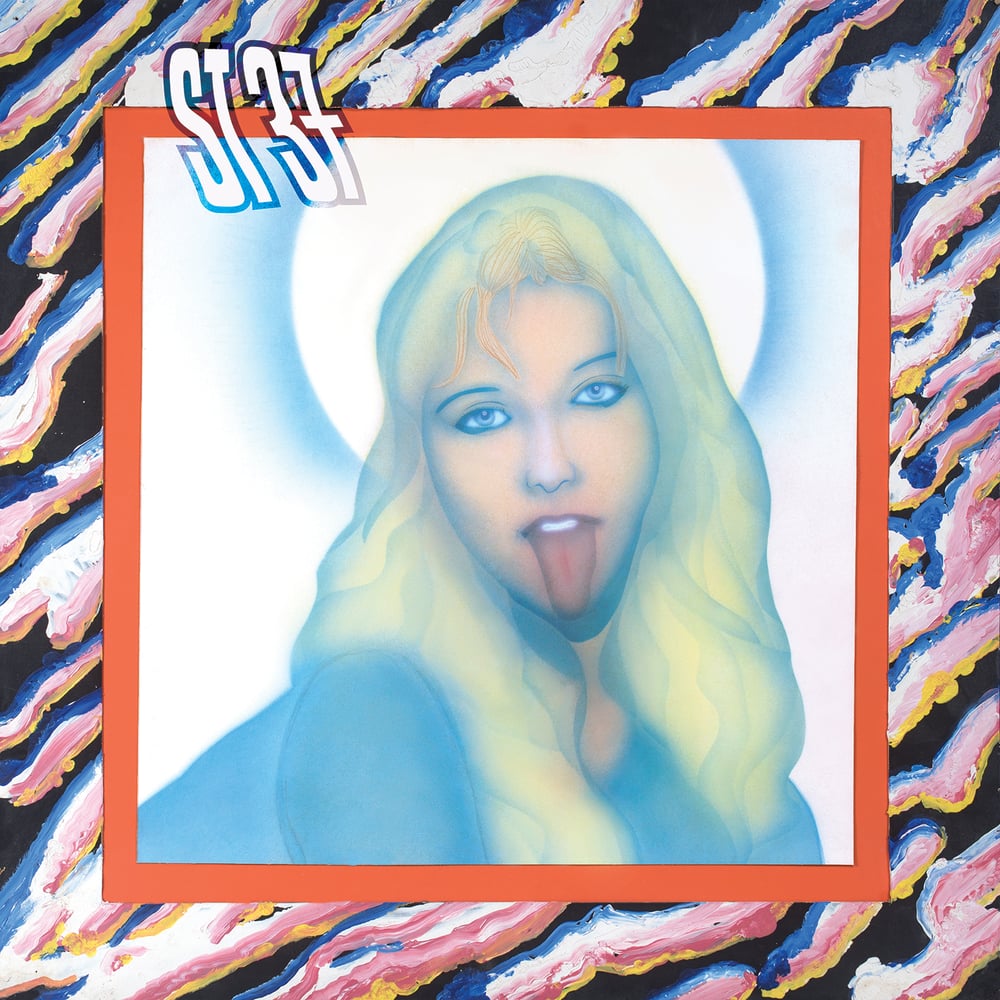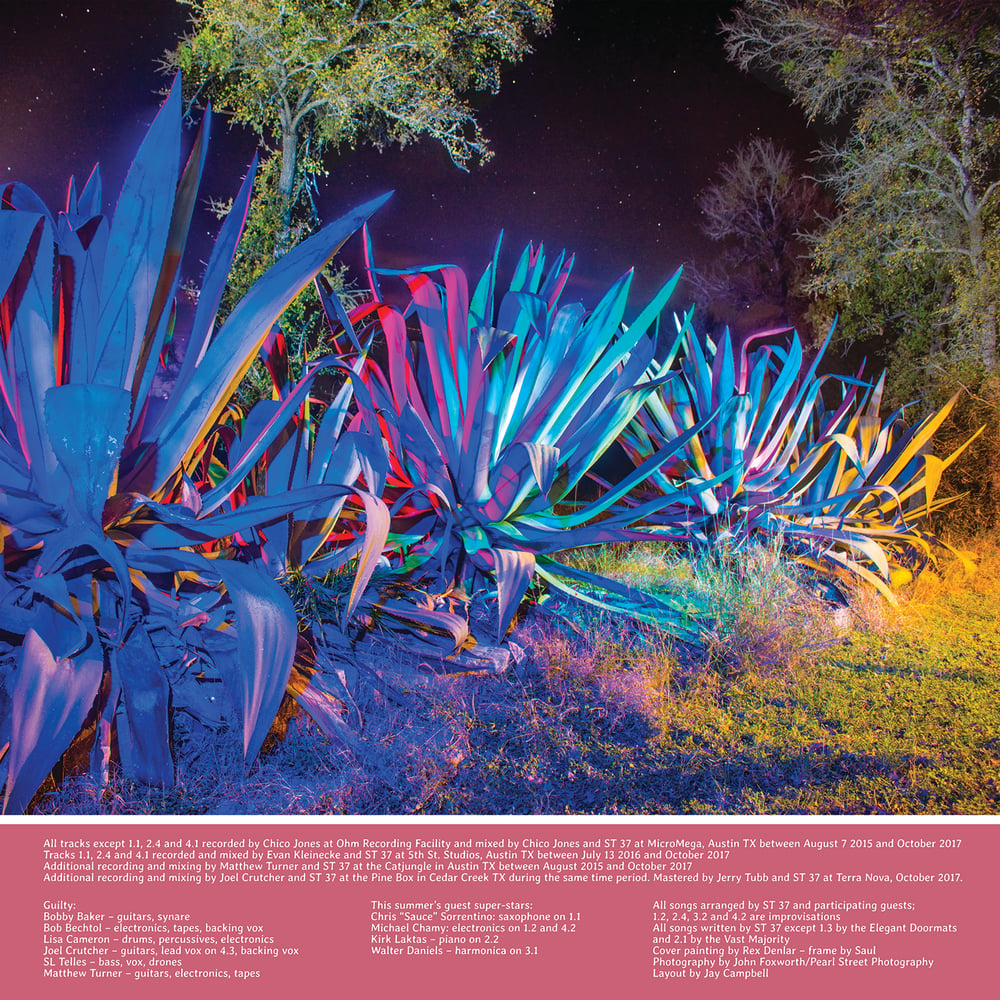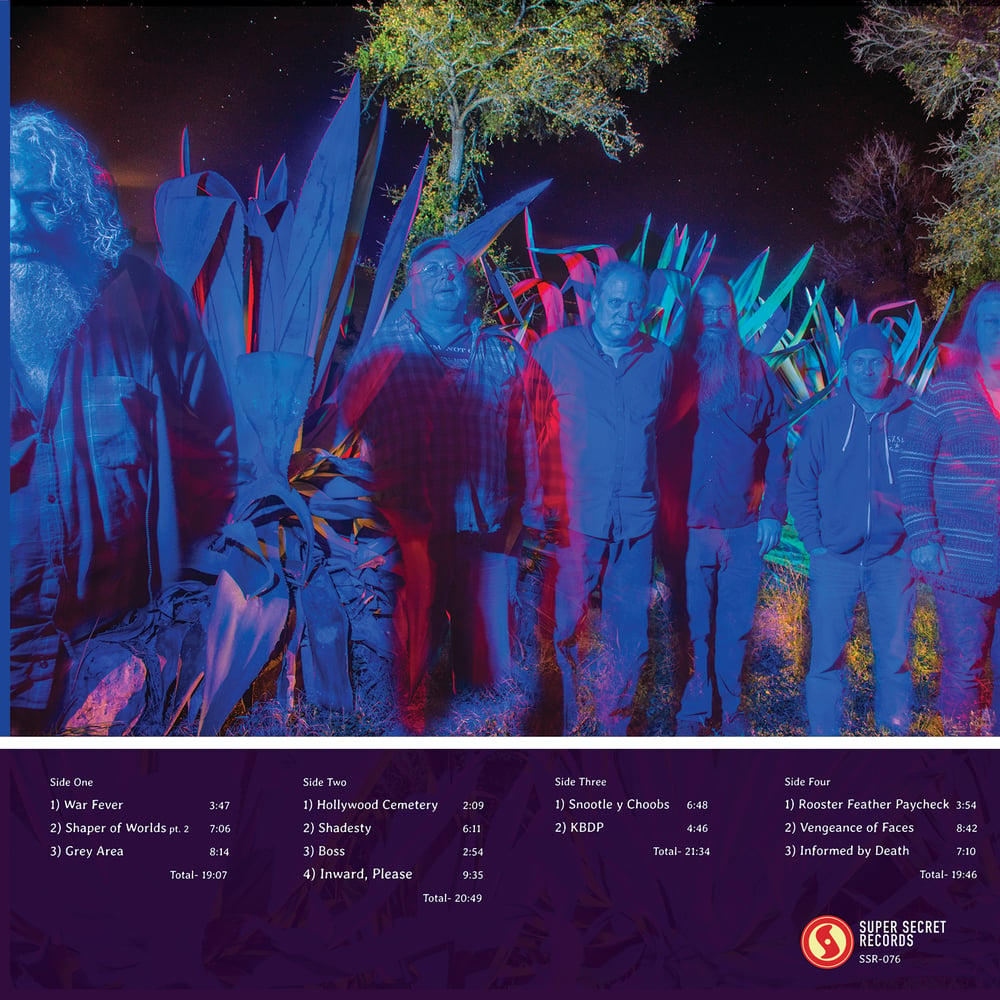 release date: Friday, 27 July 2018
Super Secret Records proudly presents the new ST 37 double album (following up last year's 12" split with Acid Mothers Temple on our subsidiary label Self Sabotage Records).
After playing 30 shows in 31 days all over the US and Canada with Acid Mothers Temple in 2015, ST 37 felt an immediate need to decamp for Ohm Studios to capture some shit-hot lightning in a bottle with Chico Jones at the helm in an attempt to translate the incredible energy that was exchanged between these two psychedelic juggernauts as they battled their way across North America. It seemed as if the Japanese sonic wizards and the Texas space rockers were rubbing off on each other: AMT guitarist Makoto Kawabata guested live several times with ST 37 on the Twin Peaks cover "Just You" and the bands made immediate plans to issue a TP-themed split 12" 45 with AMT's version of "Sycamore Trees" (Self Sabotage Records SS-08); AMT bassist Atsushi Tsuyama found himself channeling ST 37 bassist Scott Telles's lyrics onstage at the Mercury Lounge in Mahattan; and Telles suddenly started adopting Mitsuru Tabata's idiosyncratic vocal style.
Thus: a band changed translates this newfound energy into a brand new double LP and CD, three years in the making from the initial basic tracks at Ohm through more sessions with Evan Kleinecke at 5th St. Studios to numerous efforts at various band members' home studios. The new eponymously-titled record is in effect both current (new songs like War Fever, Boss and Shadesty) and timeless, as the band explores its roots with tracks like Houston punk chestnut Hollywood Cemetery and the old Elegant Doormats classic Grey Area.
Bobby Baker – guitars, synare
Bob Bechtol – electronics, tapes, backing vox
Lisa Cameron – drums, percussives, electronics
Joel Crutcher – guitars, lead vox on "Informed By Death"
SL Telles – bass, vox, drones
Matthew Turner – guitars, electronics, tapes
Chris "Sauce" Sorrentino – saxophone on "War Fever"
Michael Chamy – electronics on "Shaper of Worlds" and "Vengeance of Faces"
Kirk Laktas – piano on "Shadesty"
Walter Daniels – harmonica on " Snootle y Choobs"
All tracks except "War Fever," "Inward, Please," and "Rooster Feather Paycheck" recorded by Chico Jones at Ohm Recording Facility and mixed by Chico Jones and ST 37 at MicroMega Studio (Austin TX).
"War Fever," "Inward, Please" and "Rooster Feather Paycheck" recorded & mixed by Evan Kleinecke and ST 37 at 5th Street Studios (Austin TX).
Additional recording and mixing by Matthew Turner and ST 37 at the Catjungle (Austin TX).
Additional recording and mixing by Joel Crutcher and ST 37 at the Pine Box (Cedar Creek TX).
Mastered by Jerry Tubb and ST 37 at Terra Nova Digital Studio.
All songs arranged by ST 37 and participating guests.
"Shaper of Worlds," "Inward, Please," "KBDP" and "Vengeance of Faces" are improvisations.
All songs written by ST 37 except "Grey Area" by the Elegant Doormats and "Hollywood Cemetery" by the Vast Majority.
Cover painting by Rex Denlar; frame by Saul
Photography by John Foxworth/Pearl Street Photography
Layout by Jay Campbell
SSR-076
2018 Super Secret Records
Available as a double LP, CD or digital download.